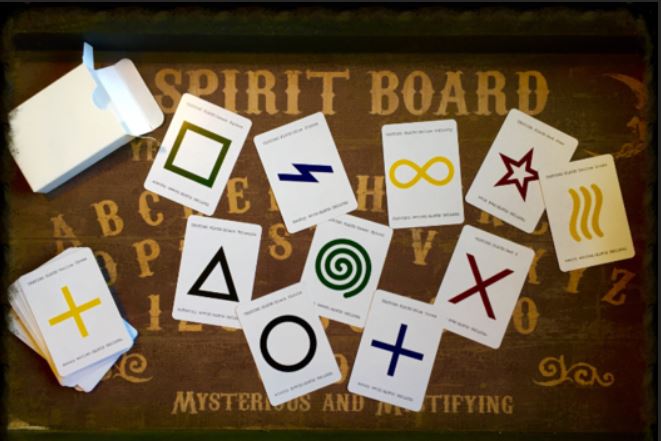 The following item is not sold or distributed by the Marketplace of the Mind. It is available only through the link below ("Link to Site").
ZENERATION-X
$30 (USD); $50 International

The Blurb
This special deck of cards for psychics and mentalists is like no other testing deck on the market right now.  The deck consists of fifty blank-backed cards: ten symbols in each of five colors – red, blue, black, green, yellow.  The uses for this deck are limited only by your imagination.
The "Jheff's Judgment" column below is a brief summary of a longer, more detailed version. For the longer and more in-depth version, and to get news and information about other mentalism products, please visit the Marketplace of the Mind Forum or subscribe to the free newsletter.