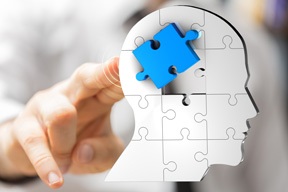 The following item is not sold or distributed by the Marketplace of the Mind. It is available only through the link below ("Link to Site").
WINDOWS INTO THE SOUL
$40

The Blurb
Experts estimate that up to 93% of communication is non-verbal. The idea of those studies, summarized in articles like this one, is that we understand much more by what  we see and the tones we hear than the actual words that are spoken.That's a goldmine for mentalists because it means that we can draw information on what our audiences are really feeling just by paying attention to what their bodies are telling us.
The beauty of knowing how to read body language is that the person sending the communication doesn't have the slightest idea that they're doing it.
Corporations, law firms, salespeople and many more have known about the power of body language for many years. That is why millions of dollars have been spent to research and come up with the hard science behind body language. In this book you'll learn about:
* Microexpressions and how to read emotions that flash across the faces of our audiences
* How your subject's body communicates what they are really thinking
* How you can use body language to greatly enhance the impact of everything you do onstage
* How to use body language to know how a person really feels about you on-stage…or in your everyday life
* Gestures to avoid at all costs…and body language you can use to sell everything you communicate more effectively
* You'll learn to read the language of the head, the eyes, the torso and more
*  You'll learn how to identify "lying behaviors"
*  You'll get advice on how to welcome a standing ovation from your audience using only your hands
* You'll be invited to apply your new knowledge using "real world" photographs to "read" what news makers are really feeling
* You'll learn how to use the Barnum Effect as a lead-in to a powerful routine…and much more
This book breaks down the science of reading body language and customizes the results specifically to mystery performers. It contains videos where David shows you what to look for…and hyperlinks to resources that will have still more to teach you.
Designed  to be used any time, any place — on stage, close-up or in their everyday lives — Windows Into The Soul is a resource no mystery performer should be without.
"As I read 'Windows Into the Soul' I kept thinking to myself, yes, that's right! Even though I suppose a lot of what I do and believe is simply learned from many years of performing, and not really thought about, to see this subject all laid out neatly and expertly was wonderful! And reading it all really drove home how important all phases of body language are and how to not take anything for granted.
You did a great job of organizing all the different aspects in both the spectator's body language and the performer's and really created a learning tool that is invaluable to the working mentalist.  I really loved it! Congratulations!"
Richard Osterlind, Corporate Mentalist
"I've just finished reading an intriguing book on body language by David Thiel.  What makes this book different, and fun, is that it's focused very narrowly on the needs of the mentalist. In other words, David discusses how to apply knowledge of body language in our performances.
"To give you an idea of what I mean: in one section, after teaching the universal facial expressions, David then goes on at length to demonstrate how to use knowledge of facial expressions to enhance a billet reading. Other sections discuss using body language to select audience volunteers, using it to create moments of intense drama, even using it to help garner a standing ovation.
"It's an easy read, and even if you're already well versed in nonverbal communication you'll very likely find some tips and ideas for its application that you haven't considered."
Christopher Carter, President of the Psychic Entertainers Association
"Absolutely the best book to come along in years. Fantastic! This book is brilliant…a great resource for every performer!"
Neal Scryer, Author, Reader and Performer
"I see the visual cues my volunteers are giving me all the time now. "Windows" teaches you how to read those cues. The amazing thing is that these methods really work!  You can always tell when a writer is sharing methods they've really used — and when they're just blowing smoke. David's experience on real stages with real people shines through again and again. While the instruction on body language is invaluable, I also greatly enjoyed his thoughts on how to construct a show, the treatment of volunteers and his ideas for building better performances. This is the best thing I've purchased all year…and it's been a great year. Thanks, David!"
James Dominick, Mentalist
The "Jheff's Judgment" column below is a brief summary of a longer, more detailed version. For the longer and more in-depth version, and to get news and information about other mentalism products, please visit the Marketplace of the Mind Forum or subscribe to the free newsletter.