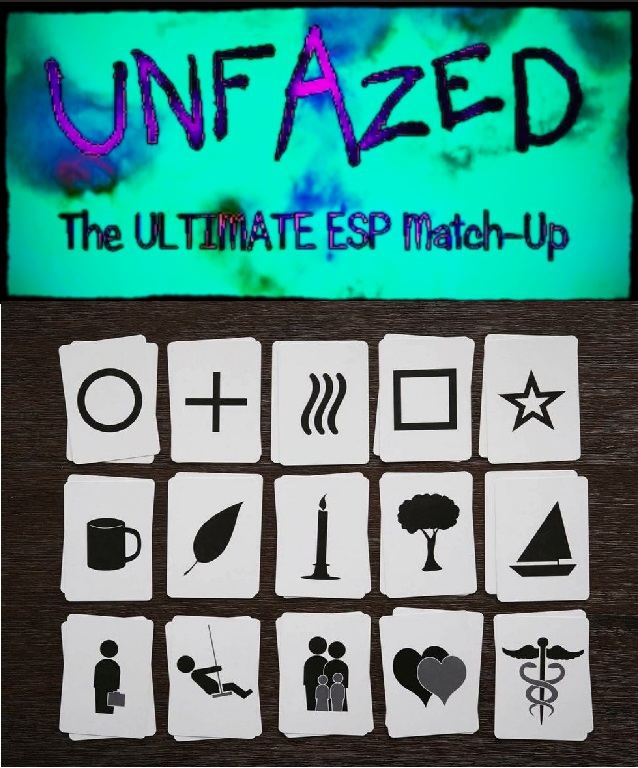 The following item is not sold or distributed by the Marketplace of the Mind. It is available only through the link below ("Link to Site").
UNFAZED
$50 ($60 Outside U.S.)

The Blurb
"Possibly the BEST ESP routine I've ever seen."
-Sean Waters
A Curiously Clean ESP Match-up
Using nothing more than ten unmarked Zener cards, a participant makes a series of totally free "intuitive" choices, resulting in the incredible highly unlikely matching up of all five pairs.
This is a test-conditions routine, in which there are no extra or gimmicked cards and no sleights. The participant can even shuffle the cards.
ESP cards don't even need to be used. Three different presentations are demonstrated. Besides Ben Blau's original routine, the downloadable instructions feature other astounding versions by Eugene Burger and Stephen Yachanin which don't use ESP cards and show the versatility of the concept. UNFAZED can easily be adapted to different performing styles and themes.
Best of all, UNFAZED is impromptu (provided that you have cards to use) and resets instantly. Once you know the method, you'll be empowered to perform this at any time.
The downloadable instructional video will be sent to you shortly after payment and you'll get three different sets of cards sent to you – ESP cards and the two sets necessary for Eugene's and Steven's routine.
For a limited time, get a bonus video of Ben's lecture for IBM Ring 22.
The "Jheff's Judgment" column below is a brief summary of a longer, more detailed version. For the longer and more in-depth version, and to get news and information about other mentalism products, please visit the Marketplace of the Mind Forum or subscribe to the free newsletter.