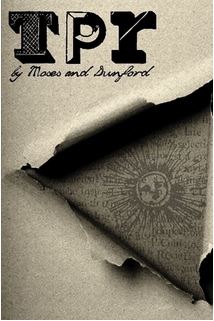 The following item is not sold or distributed by the Marketplace of the Mind. It is available only through the link below ("Link to Site").
TPR PAPERVIEWING
$40
This is a non-featured item. For more information, please visit the Marketplace of the Mind Forum, a subscription-based site that contains more detailed reviews, news, and other information about mentalism and mentalism products.

The Blurb
TPR explores a new system for giving Readings. It's
two-books-in-one, written by David Moses and Iain Dunford
for the mentalism community. There's not too much more we
can tell you without giving away the powerful content at the
heart of this original approach to giving readings and
reading minds.
"F**king Great"
– Michael Weber
"I think it is one of the best books on readings that I have
ever read!"
– Millard Longman
"I love what you guys sent me and that's despite being kind
of sick of new reading systems!"
– Bill Cushman
The "Jheff's Judgment" column below is a brief summary of a longer, more detailed version. For the longer and more in-depth version, and to get news and information about other mentalism products, please visit the Marketplace of the Mind Forum or subscribe to the free newsletter.