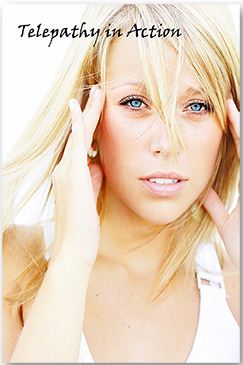 NOW AVAILABLE IN A DOWNLOADABLE PDF!!
The Blurb
Once in a lifetime do you find an idea so startling, so different!
IMAGINE: An Act with no equipment, nothing to carry, no stooges or confederates, no advance preparation, no special skills, little or nothing to memorize, yet you can keep the largest audience spellbound, shriek with laughter, shaking their heads in amazement, at your incredible feats of mental telepathy. You will get more laughs than a comedian yet it is a semi-serious, dignified presentation!
"TELEPATHY IN ACTION!" is different. Never before described. Based on a principle never before applied in the entertainment field. No magical skills or principles involved. Only one real requirement for the performer: assurance, gained through experience in appearing before groups: the act is best presented by an older person.
It is a complete 45-60 minute act in itself; not recommended as part of any other kind of act, including magic. It will, however, work well with any other acts on a long show.
Opens up a complete new field of entertainment!
Pages 28 – Saddle Stitched
The "Jheff's Judgment" column below is a brief summary of a longer, more detailed version. For the longer and more in-depth version, and to get news and information about other mentalism products, please visit the Marketplace of the Mind Forum or subscribe to the free newsletter.