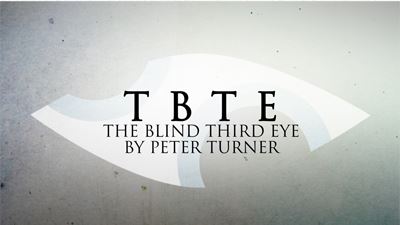 Sorry! This item is temporarily discontinued! We hope it's available again soon!
TBTE: THE BLIND THIRD EYE
$9.95
This is a non-featured item. For more information, please visit the Marketplace of the Mind Forum, a subscription-based site that contains more detailed reviews, news, and other information about mentalism and mentalism products.
The Blurb
It's the difference between "How did you do that?" and "Since when have you had these abilitites?!"
Imagine walking up to a spectator, you ask to borrow an item and just by holding that item you're able to reveal a personal piece of information… their exact birthdate!
-Gimmick will last you forever
-takes 30 seconds to make
-Instant reset and perform at a moments notice!
In this download, he teaches you how to do just that! Peter has been fascinated by birthdate and pin code divinations because let's face it, those are the pieces of information that a true mindreader would want to have!
In this download you will get:
-Live performances from Peter Turner
-In-Depth instructions on how to perform TBTE
-Gimmick Construction
-Bonus Routine Teaching you how to guess anyones Pin code on their Iphone!
*Disclaimer*
Please be cautious when performing, some people will believe you can read minds.
The "Jheff's Judgment" column below is a brief summary of a longer, more detailed version. For the longer and more in-depth version, and to get news and information about other mentalism products, please visit the Marketplace of the Mind Forum or subscribe to the free newsletter.