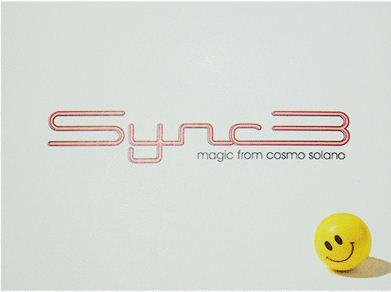 SYNC3
$34.95
This is a non-featured item. For more information, please visit the Marketplace of the Mind Forum, a subscription-based site that contains more detailed reviews, news, and other information about mentalism and mentalism products.

The Blurb
In a demonstration of synchronicity, 24 items are displayed and 3 are randomly, blindly chosen. A paper bag which has been sitting in full view the entire time contains nothing but those three items!
Choices are cleanly made by the spectator
Can be performed close up, parlor or stage
Can be repeated with different results each time
No sleights, no gimmicks
Includes various handlings and presentation ideas
Comes complete with everything needed
Can be expanded with easy to find household items!
The "Jheff's Judgment" column below is a brief summary of a longer, more detailed version. For the longer and more in-depth version, and to get news and information about other mentalism products, please visit the Marketplace of the Mind Forum or subscribe to the free newsletter.