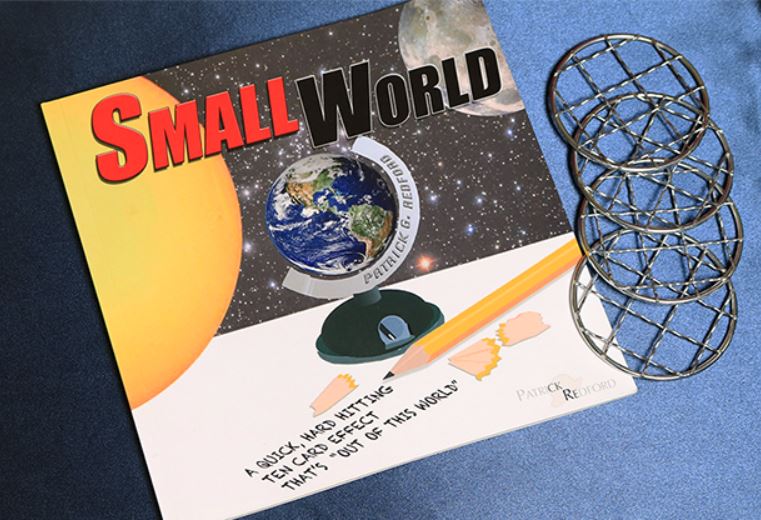 SMALL WORLD
$24.95

The Blurb
A hard-hitting, ten-card effect that's out of this world!
Small World is a powerful, three-phase card routine. It amazingly gives the audience the power to separate a small, shuffled packet of black cards from red while they remain face down. The routine concludes with the audience matching the numerical order of the black cards to the numerical order of an unseen stack of red cards.
Small World is easy to do
Small World doesn't rely on complicated sleight of hand
Small World looks impossible
Inside you'll also find three powerful bonus routines
The "Jheff's Judgment" column below is a brief summary of a longer, more detailed version. For the longer and more in-depth version, and to get news and information about other mentalism products, please visit the Marketplace of the Mind Forum or subscribe to the free newsletter.