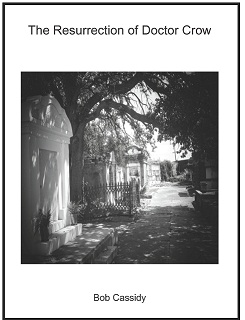 IMPORTANT ANNOUNCEMENT:
After July 4th, 2016, the price will be $47!
Featured Recommended Product
THE RESURRECTION OF DR. CROW
$39.97

The Blurb
THE RESURRECTION OF DR. CROW marks the return of the
legendary Crossroads Hoodoo Man.
In this series of interviews with his long time friend, Bob
Cassidy, Dr. Crow discusses the many challenges facing
mentalism in the 21st Century and, in addition to providing
invaluable performance and methodological tips, also
describes some fascinating routines suitable for all
audiences.
Contents include:
Complete details for constructing the most practical nail
writer to date together with handling tips and a one card
triple prediction routine that you will USE.
Dr. Crow on Blindfolds and Sightless Vision.
Card Memory Revisited – Includes impromptu variations that
can be performed any time with any deck of cards.
Dr. Crow on "Building Your Act."
The Ungimmicked Atlas Test- An amazing and almost impromptu
remote viewing routine.
PDF format, 24 pages