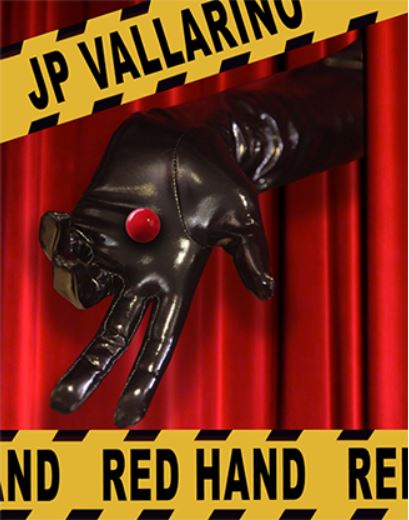 RED HAND
$39.95

The Blurb
This highly acclaimed trick from JP Vallarino is finally available!
Uses a bag and five balls (three white balls, one red and one black). ENTIRELY EXAMINABLE before and after the trick!
Balls are thrown and mixed in a bag and picked up by spectators. Everything is realized in a blind way. Nobody can see anything neither the magician, neither the spectators. Thus, no one know who has taken this or that will know what has been taken. ONLY YOU will be able to tell who has taken something ONLY YOU can tell your spectators the color of the ball he has taken in hishand though he cannot possibly know the color of the ball.
A real miracle very easy to do!
Entirely automatic (immediate reset)
Impromptu
Can be done under any condition (no angle)
Bag and balls included
The "Jheff's Judgment" column below is a brief summary of a longer, more detailed version. For the longer and more in-depth version, and to get news and information about other mentalism products, please visit the Marketplace of the Mind Forum or subscribe to the free newsletter.