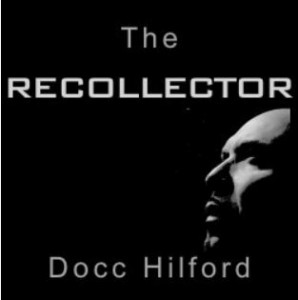 The following item is not sold or distributed by the Marketplace of the Mind. It is available only through the link below ("Link to Site").
THE RECOLLECTOR
$79.95
This is a non-featured item. For more information, please visit the Marketplace of the Mind Forum, a subscription-based site that contains more detailed reviews, news, and other information about mentalism and mentalism products.

The Blurb
A great demonstration of memory can be entertaining and profitable. It can be believable, dramatic and amazing. It blends easily into ANY mentalism show. It's believable and establishes credibility for the performer. It can prompt all sorts of books sales, course enrollments and speaking engagements. But there are two major drawbacks:
1)  Memory demonstrations are seldom engaging,
and
2) it takes brain work to perform!
Now, with the breakthrough effect, The Recollector, you don't need a good  memory to look like you have special powers. If can remember that "2 follows 1", that's all you need to remember to do several amazing pseudo memory stunts. Stunts that are so remarkable, the only explanation is a super developed mind, or that you're inhuman.
The Recollector is a fantastic stage sized memory demonstration!
ROUTINE 1
On a paper, several people openly construct a number of 40 or more digits. A person reads the number out as you (or anyone) record it on an erasable marker board. What he says is what's written.
Without looking, you recite the 41 digit number forward.
Later in your show, you can recall the number from the end to the beginning, backward.
After more time goes by, you ask someone to call any three numbers from the middle of the number and you recite the rest of the number from that point to the end. Then, start at the beginning and carry on until you reach the chosen numbers.
Finally, you erase the marker board and ask the spectator with the paper to call any 3 numbers. You write them on the board and reconstruct the full number from the middle out in both directions!
Amazing! Wait! It's more than just a memory demonstration.
The Recollector is also an amazing evidence of close up mind reading!
You can perform The Recollector close up.
ROUTINE 2
Everybody at a table writes a random number on the back of a business cards. The numbers have 40 digits or more. The business cards are collected, mixed and one is freely chosen.
A participant concentrates on the first five digits of his number. Without the participant saying anything, you reveal all five numbers!
The full number is told to you and you proceed to do all of the memory demonstrations described above. Recalling the 40 digits forward, backward and from any point inside out!
Mind reading and memory.
The Recollector is also a stunning piece of stand up theater.
ROUTINE 3
In a bar, you're challenged to do a memory feat. You borrow five dollar bills from strangers. The serial numbers are combined in a random order to make a 41 digit number. You can do everything described above; recall the full number forward, backward and from any given point.
PLUS, you mentally add all the digits together, calculate the square root of the 41 digit number and more.
A number so big it won't fit on any calculator!
The Recollector isn't just a memorized number that you can recall.
It's not just a bluff.
It's a remarkable system that is to number memorization what the Paul Fox Gimmick was to the impostorous Princess Card Trick.
And it's exactly as easy to perform.
As with any Docc Hilford concept, you can make The Recollector as simple or as advanced as you feel comfortable.
In it's simplest form there is ABSOLUTELY NO MEMORY REQUIRED.
At it's more advanced levels you can do it IMPROMPTU with a single participant!
No adding or figuring.
No groups of numbers like addresses or phone numbers.
No mathematical calculations.
Nothing like Fibonacci series.
No memory work (all most).
The audience watches you write the numbers they choose.
The Recollector can be performed…
On Stage
Stand Up
Close Up
For a large group
Or one person
You can combine different parts from The Recollector effects to create your own personal and unique routine.
Super Memory – Mind Reading – Mental Calculations or all three!
It's ready when you are and best of all…
IT'S INCREDIBLY EASY TO DO!
MP4 Video – almost 2 HOURS
MP3 Audio – an HOUR of details
PDF Quick Start Guide – fully illustrated
The LIVE Follow-up call
Only $79
The "Jheff's Judgment" column below is a brief summary of a longer, more detailed version. For the longer and more in-depth version, and to get news and information about other mentalism products, please visit the Marketplace of the Mind Forum or subscribe to the free newsletter.