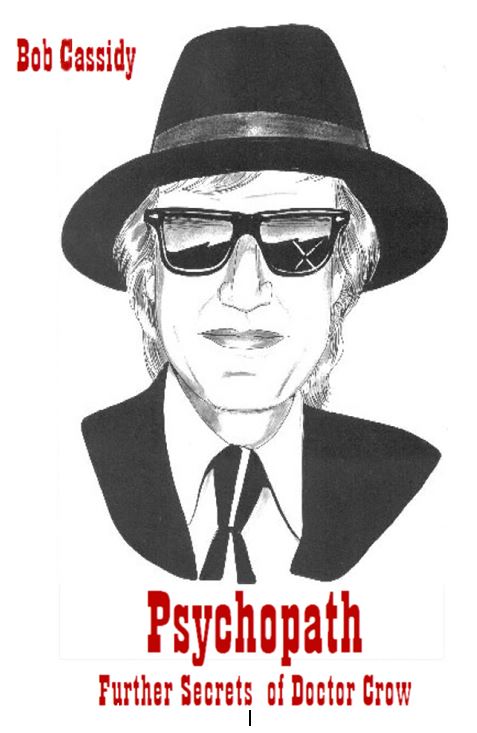 Featured Recommended Product
PSYCHOPATH
$47

The Blurb
Bob Cassidy's enigmatic and brilliant friend, Doctor Crow, returns for another installment of the "Lost Files of Doctor Crow." This 32 page collection of new thoughts, ideas, and routines from one of the legends of mentalism.
In the first dozen pages, Doctor Crow examines one of the greatest mentalists of our past, Wolf Messing.  He also examines one of his most iconic routines.  This section alone is worth the price of this.
But there's more:
In addition, there are five exclusive items that will find a place in the repertoires of professional mentalists and mystery performers:
ATLAST
A unique remote viewing routine using an unprepared pocket atlas.
DOCTOR CROW'S IMPROMPTU DICTIONARY TEST
An any time/any place direct dictionary test using only an unprepared pocket dictionary. No forcing, no math, just direct thought reading.
THE PSYCHOPATH DECK
A mental forcing pack that combines principles in a completely new manner to create thoroughly impossible looking effects. Easily constructed from the complete details provided.
SUSPINDEX
An original, and invisible, utility device that will enable you to secretly load any one of twenty predictions into an envelope or wallet.
THE BILLET CASE IMLPRESSION DEVICE
An ingenious new utility device that can be easily made from materials that most mentalists or magicians already have.
SPECIAL BONUS MATERIAL:
HANUSSEN REDUX
The inside work on Hanussen's greatest effect: the famous place, date and event routine!
PLUS more of Doctor Crow's insights into performing powerful mentalism that your audiences will remember.
This was previously published as a limited edition at an introductory price.  This new edition contains the same material, though it's been re-formatted and re-edited.