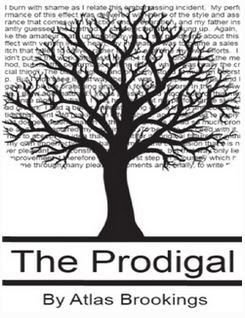 The following item is not sold or distributed by the Marketplace of the Mind. It is available only through the link below ("Link to Site").
THE PRODIGAL
$40
This is a non-featured item. For more information, please visit the Marketplace of the Mind Forum, a subscription-based site that contains more detailed reviews, news, and other information about mentalism and mentalism products.

The Blurb
The Prodigal was written with the sole intention of
demonstrating the value of one misunderstood and much
maligned method, and offers glimpses of masterworks that can
be built with it.
It offers a true demonstration of pure mental powers – void
of pencils, scraps of paper, envelopes, gimmicks, or any of
the accompanying apparatus that walk hand-in-hand with other
effects and immediately serve to trigger skeptical reactions
in our audiences – suspicious that they are being deceived,
just unsure as to how.
The Prodigal examines the method by which you can create
pure, direct mind reading – miracles that can be performed
whilst in a straight jacket, with no props at all if you so
choose.
This book offers ideas for performing impressive ungaffed
book tests, and outlines a means by which actions taken
hundreds of miles away can be accurately revealed. Better
than all this – it establishes a creative platform upon
which you can expand and create your own distinctive feats!"
The "Jheff's Judgment" column below is a brief summary of a longer, more detailed version. For the longer and more in-depth version, and to get news and information about other mentalism products, please visit the Marketplace of the Mind Forum or subscribe to the free newsletter.