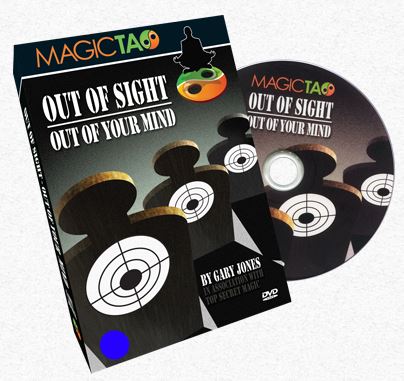 OUT OF SIGHT OUT OF YOUR MIND
$32
(List Price: $34.95)
This is a non-featured item. For more information, please visit the Marketplace of the Mind Forum, a subscription-based site that contains more detailed reviews, news, and other information about mentalism and mentalism products.

The Blurb
A Classic, simple, direct effect:
The Magician takes a deck of cards and fans them in front of a spectator. They are asked to merely look at, and think of ANY card whilst the magician turns away. Once they have a card in mind, the magician closes the deck and turns back around. With NO questions asked, the Magician deals down to the thought of card.
No guesswork, Forces, Peeks, No Breaks held, the perfect effect for the working professional!
Made in Bicycle stock
The "Jheff's Judgment" column below is a brief summary of a longer, more detailed version. For the longer and more in-depth version, and to get news and information about other mentalism products, please visit the Marketplace of the Mind Forum or subscribe to the free newsletter.