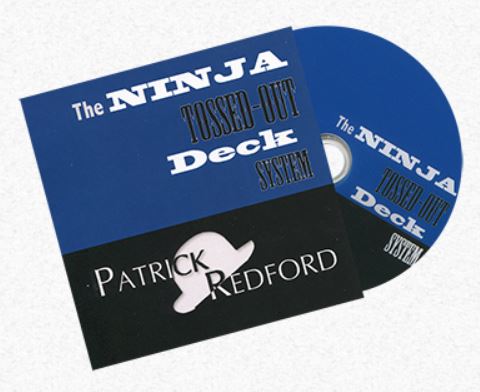 NINJA TOSSED-OUT DECK SYSTEM
$35
This is a non-featured item. For more information, please visit the Marketplace of the Mind Forum, a subscription-based site that contains more detailed reviews, news, and other information about mentalism and mentalism products.

The Blurb
"If you want to tell people what cards they're thinking of under the most strict looking conditions… you need the Ninja Tossed-Out Deck System." – Patrick G Redford
The Tossed-Out Deck System Involves:
No Breathers
No Short Cards
No Long Cards
No Marked Cards
No Deck Switches
No Alterations to the Cards of any kind
No Memory Work
No Fishing
No Stack Necessary
All 52 cards are present and accounted for.
The "Jheff's Judgment" column below is a brief summary of a longer, more detailed version. For the longer and more in-depth version, and to get news and information about other mentalism products, please visit the Marketplace of the Mind Forum or subscribe to the free newsletter.