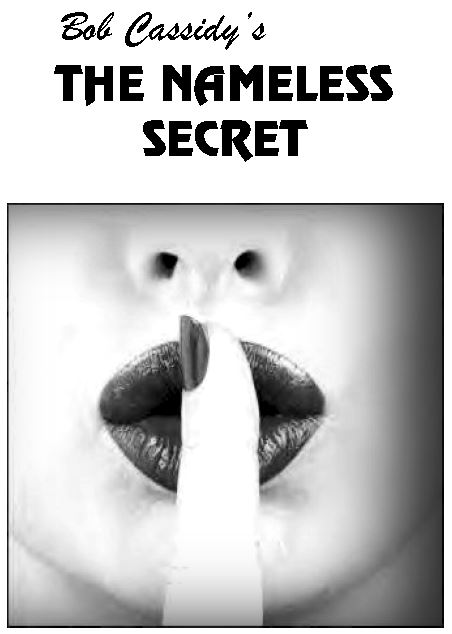 Featured Recommended Product
NAMELESS SECRET
$47

The Blurb
The Nameless Secret is unlike any slate effect ever before published.  The routine was inspired by a seemingly impossible  manifestation produced by the famous medium Mina Crandon, AKA "Margery the Medium." Under virtual test conditions she was able to produce the fingerprints of her spirit guide, Walter, on tablets of wax that had been thoroughly examined by skeptical observers.
In "The Nameless Secret" you will not only learn a simple, original, and completely undetectable method of accomplishing the same thing, but you'll also learn how to use the same method, together with amazing variations, to produce messages on a piece of slate that has been carefully examined and cleaned on both sides by your participant.  The writing, or fingerprints, appear even though the wax tablet (or slate) is completely isolated from the performer.
The effect can be repeated as several methods are involved, each of which cancels out the other in a perfect series of logical disconnects.   The slates, which are playing card size, are simply made by cutting them out from black DVD cases, which look like slates and take chalk perfectly.  If you choose to perform the wax tablet variation, the necessary wax can be obtained at any craft store.  No chemicals are used and there are no difficult moves. The effect is startling, clear, easily learned and extremely direct.
The Nameless Secret is the effect I intentionally did not include on my "Slate Killers" video because I didn't want it to become widely available.  It is a routine I wrote up many years ago but never released. I've kept it to myself for use in intimate performances. It's one of the strongest pieces of close-up mentalism in my repertoire.
It is suitable both for séance presentations as well as in a close-up mentalism demonstration.
This e-book was previously published in a limited quantity and sold at a special introductory price.  This new edition is now available to all, but at the intended MSRP.
PDF, 20 pages, 6″x9″
Complete performance rights are granted to original purchasers only (including television rights.)