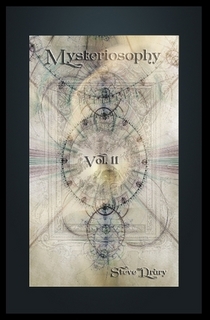 The following item is not sold or distributed by the Marketplace of the Mind. It is available only through the link below ("Link to Site").
MYSTERIOSOPHY VOL.II
£60

The Blurb
Mysteriosophy Volume 2 builds on the previous volume with a further collection of unique routines, effects and essays by Steve Drury that delve into performance mentalism, magick and readings. It features exclusive collaborations with Roni Shachnaey, Barrie Richardson and Kenton Knepper too. Hardbound with over 170 pages.
The "Jheff's Judgment" column below is a brief summary of a longer, more detailed version. For the longer and more in-depth version, and to get news and information about other mentalism products, please visit the Marketplace of the Mind Forum or subscribe to the free newsletter.