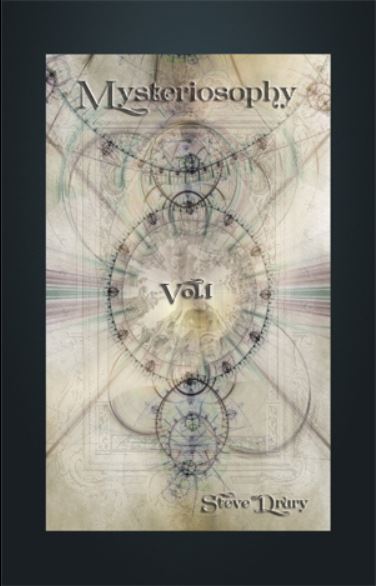 The following item is not sold or distributed by the Marketplace of the Mind. It is available only through the link below ("Link to Site").
MYSTERIOSOPHY
£60
This is a non-featured item. For more information, please visit the Marketplace of the Mind Forum, a subscription-based site that contains more detailed reviews, news, and other information about mentalism and mentalism products.

The Blurb
Mysteriosophy Vol.1 is a unique collection of routines, effects and essays by Steve Drury – for those initiated into the realm of performance mentalism, bizarre magick, storytelling and readings.
Individual contributions also feature by Ed Solomon, Banachek, Roni Shachnaey and Les Cross, plus an exclusively authorised essay on The Psycho-Geometrics® profiling system.
Foreword is by Ed Solomon.
The "Jheff's Judgment" column below is a brief summary of a longer, more detailed version. For the longer and more in-depth version, and to get news and information about other mentalism products, please visit the Marketplace of the Mind Forum or subscribe to the free newsletter.