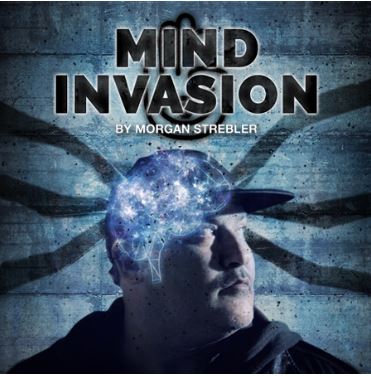 MIND INVASION
$19.95

The Blurb
From the mind of Mentalist Morgan Strebler, this is a creation he has developed for himself and, after over a decade, is now ready to share with the world! This is Mind Invasion!
Have someone write or draw anything they want on a piece of paper, whether a symbol or a word. With Mind Invasion, you apparently read their minds by revealing what was written down! A peeking technique like no other! Learn all the techniques necessary and freak out even the toughest, most skeptical audiences!
No restrictions to Lighting, Positioning, or Tearing!
Some say peeking is the mother of Mentalism. While many peeking techniques have restrictions tied to them, this one has been refined to allow for the most versatile performances possible!
The "Jheff's Judgment" column below is a brief summary of a longer, more detailed version. For the longer and more in-depth version, and to get news and information about other mentalism products, please visit the Marketplace of the Mind Forum or subscribe to the free newsletter.