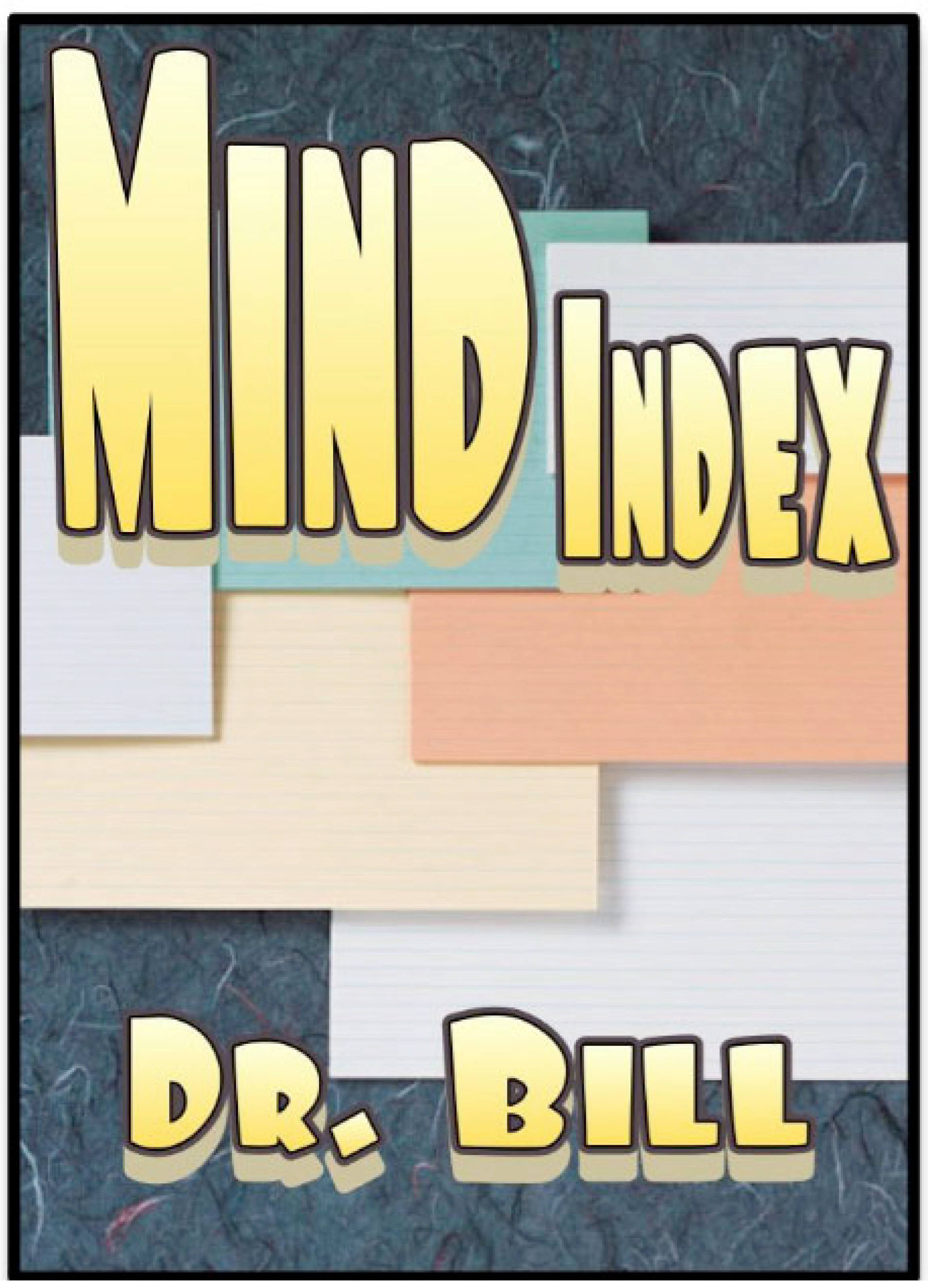 The following item is not sold or distributed by the Marketplace of the Mind. It is available only through the link below ("Link to Site").
MIND INDEX
$40
This is a non-featured item. For more information, please visit the Marketplace of the Mind Forum, a subscription-based site that contains more detailed reviews, news, and other information about mentalism and mentalism products.

The Blurb
Over 50 pages showcasing 8 mind bending effects with index
cards from Dr. Bill, the creator of Mirabill and co-creator
of The Witches' Almanac. This innovative ebook includes a
reprint of Millard Longman's original Acidus Novus as well
as an instructional video of AN in action produced by
Millard just for Mind Index.
Song & Dance teaches you how to divine both a participant's
cell phone number and ring tone as verified when the phone
rings, playing their song.
In Heart2Heart you tell a participant if a past love was
reciprocated or unrequited as well the secret name of the
object of their desire.
In 7 Deadly Sins, Dr. Bill shares one of his most cherished
presentations and teaches The Cognitive Shift, a "sleight of
mind" method that transforms a basic experiment in mind
reading into a journey inside your participant's
imagination.
Free Willy is a unique, single question Q & A stressing the
sitter's influence over the answer to their question.
Epic Index introduces a testing kit from Duke University and
recreates test condition experiments, culminating in the
"subject" overcoming odds of 3000 to 1.
School Dazed, in collaboration with Millard Longman, takes
your guest back to memories of their first days of school.
The intensity of the method makes for a powerful
mind-to-mind connection that will be remembered for a long
time to come.
The title effect, Mind Index, directs the participant to
make up a set of personalized word cards. He concentrates on
any one, creating a mental image and exploring it with all
of his senses. You depict the sensations in startlingly
vivid detail as they occur and ultimately reveal precisely
what is being imagined. Via Dr. Bill's Guided Imagination
Process © you get into the guest's head and describe his
very thought processes.
In Mentalink you borrow a pen and draw the five Zener
symbols. An audience member chooses one of the signs and it
promptly disappears!
Shh…this next revelation is a secret! All the effects in
Mind Index can also be performed with business cards. Some
can be accomplished simply with paper. Dr. Bill just really
liked the title Mind Index!
Many of the principles found within have multiple
applications and will stimulate your creativity as you find
ways to create new effects and enhance those already in your
repertoire.
This is especially true of The Cognitive Shift and The
Guided Imagination Process ©.
"Read Mind Index over a couple of times. It contains very
thoughtful (that's a joke son) and well constructed
performance pieces built around established methodology that
well versed mentalists are familiar with, but all too often
don't explore deep enough to extract maximum entertainment
value.
With no freaky looking apparatus, and using the simplest of
materials you have presented a fine assortment of mysteries
for the minimalist that are well thought out and
professionally presented."
Larry Becker
"Bill,
What a delight to find an eBook containing superb material
with practical applications. That it is well-written is a
bonus. Congratulations.
Regards,
Lee Earle"
"I liked the Epic Index routine and I really liked the ideas
behind School Dazed. The title effect, Mind Index, is also a
stand out inspiration.
Song & Dance… loved it as I did the 7 Deadly Sins routine.
Mentalink is nice and I know many that will love this idea.
I really liked Mind Index and I'm sure it will do well.
There are lots of great ideas and routines and thinking
behind all the effects."
Greg Arce
The "Jheff's Judgment" column below is a brief summary of a longer, more detailed version. For the longer and more in-depth version, and to get news and information about other mentalism products, please visit the Marketplace of the Mind Forum or subscribe to the free newsletter.