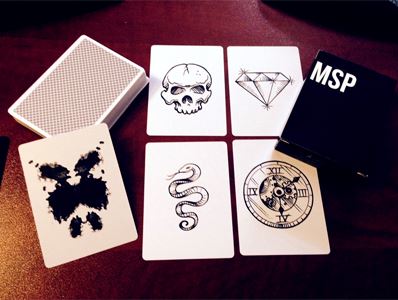 MENTALIST SYMBOL PACK
$29.95
This is a non-featured item. For more information, please visit the Marketplace of the Mind Forum, a subscription-based site that contains more detailed reviews, news, and other information about mentalism and mentalism products.

The Blurb
MSP is a new tool for the world of mentalism! Crafted to make it easy for you to perform a plethora of powerful mental effects. This special pack handles like a deck of cards and features custom artwork specifically created for mentalism.
Straight Forward mind reading.
drawing duplications.
impossible predictions.
Memorization routines, Readings and More.
KILLER applications for stand up and close up.
26 symbol cards.
26 additional cards and gaffs for even more effects.
PRINTED ON A SPECIAL synthetic polymer to last several times longer than a regular deck.
The "Jheff's Judgment" column below is a brief summary of a longer, more detailed version. For the longer and more in-depth version, and to get news and information about other mentalism products, please visit the Marketplace of the Mind Forum or subscribe to the free newsletter.