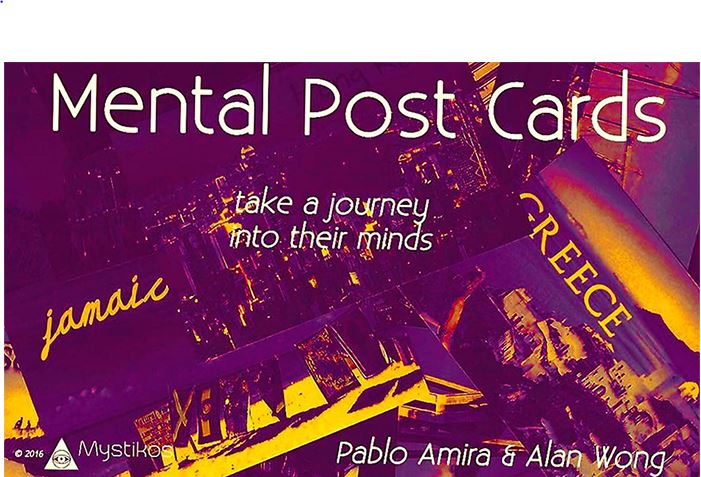 MENTAL POST CARDS
$29.95

The Blurb
A versatile new tool for the magician or mentalist. Suitable for close up, parlor or stage performances.
A person maybe less familiar with playing cards, tarot cards or the ESP symbols but everyone can relate and care about beautiful places around the world.
"Mental Post Cards" is a set of specially prepared post cards with beautiful photographs from all around the world that you can use for creating mindreading, predictions, coincidences and a lot more!
The postcards are secretly marked and stacked so you can perform multiple routines with no memory work at all!
The package includes the "Mental Post Cards" basic set and special gimmicked cards and instructions from Pablo Amira in which you will learn eight different routines. You can apply your favorite card routines with them using your creativity!
Get "Mental Post Cards" and start your mind journey!
The "Jheff's Judgment" column below is a brief summary of a longer, more detailed version. For the longer and more in-depth version, and to get news and information about other mentalism products, please visit the Marketplace of the Mind Forum or subscribe to the free newsletter.