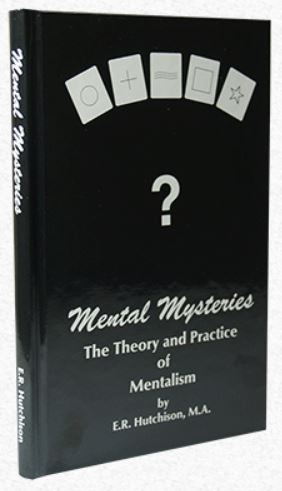 MENTAL MYSTERIES: THE THEORY AND PRACTICE OF MENTALISM
$23
(List Price: $25)
This is a non-featured item. For more information, please visit the Marketplace of the Mind Forum, a subscription-based site that contains more detailed reviews, news, and other information about mentalism and mentalism products.

The Blurb
This candid book clearly explains the techniques of simulating psychic phenomena. It details the presentation skills so essential to making mental magic entertaining and is an indispensable handbook for the aspiring mentalist.
Edward Hutchison is a psychotherapist, professor, and writer. He is a former Regents Scholar who has earned three degrees from Syracuse University and has twice been elected to the Legislature in New York. He has written and lectured widely on the subjects of hypnosis and mentalism.
The "Jheff's Judgment" column below is a brief summary of a longer, more detailed version. For the longer and more in-depth version, and to get news and information about other mentalism products, please visit the Marketplace of the Mind Forum or subscribe to the free newsletter.