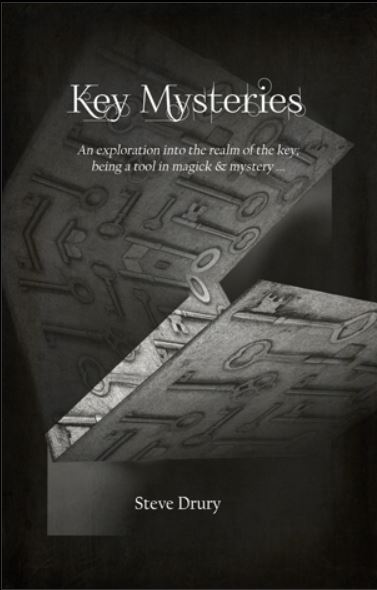 The following item is not sold or distributed by the Marketplace of the Mind. It is available only through the link below ("Link to Site").
KEY MYSTERIES
£70
This is a non-featured item. For more information, please visit the Marketplace of the Mind Forum, a subscription-based site that contains more detailed reviews, news, and other information about mentalism and mentalism products.

The Blurb
Key Mysteries is a unique study into Keys in magick and mystery entertainment.
Hardbound with 286 pages it features essays on the historical and symbolic concepts of keys in magic, plus feature contributions by over 30 highly respected performers on presentation approaches and many routines – both seminal and new.
Contributors include David Berglas, Eugene Burger, Bruce Bernstein, Kenton Knepper, Docc Hilford, Marc Salem, Jeff McBride, Roni Shachnaey, Christian Chelman, E.Raymond Carlyle, Professor BC, Robert E. Neale, Bob Fitch, Ed Solomon, Luca Volpe, Dale Hildebrandt, Lary Kuehn, Barrie Richardson, Paul Prater, Simon Drake, Daniele Nigris, Leslie Melville, Paul Voodini, Alan Jones, Jim Magus, Barry Cooper, Ariel Frailich, Master Payne and Mark Fishman
The "Jheff's Judgment" column below is a brief summary of a longer, more detailed version. For the longer and more in-depth version, and to get news and information about other mentalism products, please visit the Marketplace of the Mind Forum or subscribe to the free newsletter.