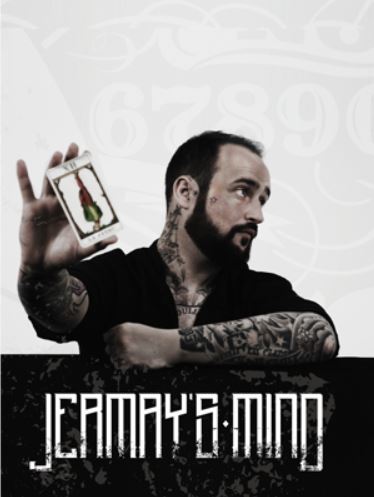 JERMAY'S MIND
$75
This is a non-featured item. For more information, please visit the Marketplace of the Mind Forum, a subscription-based site that contains more detailed reviews, news, and other information about mentalism and mentalism products.

The Blurb
Luke Jermay is the most influential mentalist of his era. He is a virtuoso, and he conveys the illusion of real mindreading better than anyone. When he is onstage, he is simply hypnotic. He has devised some of the most groundbreaking mind reading material of the decade, yet he has never collected it all in one comprehensive, all-encompassing DVD experience…until now.
– Watch Jermay astound an audience with a thirty-minute no-prop mentalism show.
– Watch Luke and Michael Weber discuss the theory of mentalism in a candid, thoughtful interview.
– Learn from a one-hour discussion surrounding the Q&A plot.
– Watch Luke deliver two full lectures.
Full contents:
Full show performance
Extended Tossed Out Deck
Connected
Touching on Hoy (three phases)
Q&A Discussion
Mind Museum
Double Drawing
Danger Ahead
Zen Apprentice
Out of this World Presentation
Zenner
Lost and Found
The Session 2011 lecture (Card Memory and Colour Sense)
The Session 2015 lecture (Blindfold Deal and A Small Mystery)
Newcastle Lecture Q&A
Interview with Michael Weber
Four DVDs in a beautiful, deluxe slipcase. Running time: 8.5 hours.
The "Jheff's Judgment" column below is a brief summary of a longer, more detailed version. For the longer and more in-depth version, and to get news and information about other mentalism products, please visit the Marketplace of the Mind Forum or subscribe to the free newsletter.