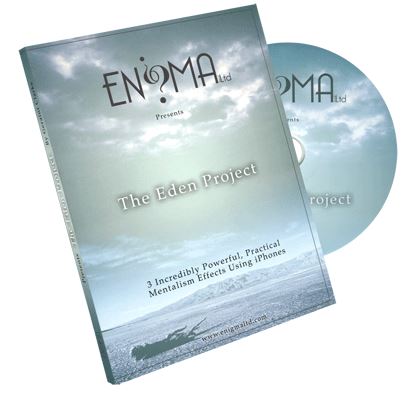 I HATE KIDS
$45
(List Price: $50)
This is a non-featured item. For more information, please visit the Marketplace of the Mind Forum, a subscription-based site that contains more detailed reviews, news, and other information about mentalism and mentalism products.

The Blurb
Routines like this are VERY hard to come by:
It is self-working
It has built-in comedy
It packs really small and plays HUGE
This will play ANYWHERE
You get all of the props with it.
You get all of the "patter" with it.
JUST the wallets (you get 3) would cost you $60.00 – $75.00
"Packs tiny, plays huge."
– Shawn Farquhar
"Everybody wants to be Stephen Bargatze. Here's an
opportunity with on of his funniest routines."
– Bob Sheets
"A win-win routine featuring a (temporarily) triumphant kid
– this is Bargatze at his outrageous best."
– Gene Anderson
"I hate Stephen Bargatze! No one has gotten so much out of
so little in atll of magic, except, that guy with the coin
and sharpie."
– Rick Merill
IBM Close Up champion and 4F Guest of Honour, Stephen
Bargatze finally releases one of his all time greatest
effects. This gem of magic is certain to be a stand out
piece in your show. Easily five minutes of great magic and
comedy interadtion. I Hate Kids is the perfect addition to
every family and kids entertainer. Three professionally
crafted genuine leather wallets and lifetime of performance
experience is included in this outstanding DVD package.
The "Jheff's Judgment" column below is a brief summary of a longer, more detailed version. For the longer and more in-depth version, and to get news and information about other mentalism products, please visit the Marketplace of the Mind Forum or subscribe to the free newsletter.