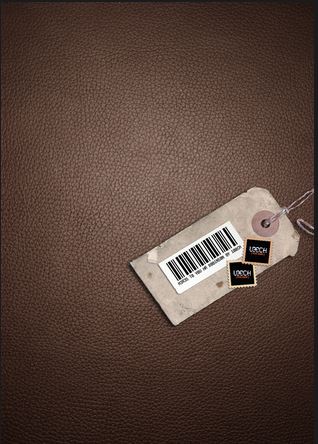 The following item is not sold or distributed by the Marketplace of the Mind. It is available only through the link below ("Link to Site").
HERE'S TO YOU, MR. ROBINSON
£27
This is a non-featured item. For more information, please visit the Marketplace of the Mind Forum, a subscription-based site that contains more detailed reviews, news, and other information about mentalism and mentalism products.

The Blurb
In 2007 Looch completed a booklet known as HTYMR. It was intended to be released by Inner Mind products in the UK, but was held back, as Looch's first DVD "Your Thoughts Are Mine" was been planned. The DVD was released at the 2008 Mindvention and since then HTYMR was shared in private to only a select few. The routine was honed and developed into a wonderfully direct and strong piece of theatrical mentalism suitable for the stage & parlour. 7 years after its first scheduled release, we are proud to offer you Looch's infamous Heres To You Mr Robinson…
Original 2007 Blurb by Marc Elsdon
With 'Here's To You Mr Robinson' Looch has raised the bar in terms of theatrical mentalism. Whether as a stand-alone after-dinner parlour performance piece or as the closer to a cabaret mentalism show, this fully-fledged professional routine will provide any audience with a stimulating, engaging and entertaining experience.
Themed around the newspaper report of a thief pulling off a series of daring heists, this 20-minute routine involves co-incidence, psychological influence, prediction and mind-reading. These elements are combined into a seamless presentation that draws the spectators into a tale of robbery and police investigation where nothing is quite what it seems…
This booklet contains almost everything you need to perform this incredible routine: full handling details of every technical aspect of the method, illustrated instructions on how to make up the required gaffs, a PDF containing all the artwork and documents for you to print out and finally, Looch's complete script, honed over dozens of performances.
This all adds up to a great deal – a stunning, practical routine featuring several mind-bending effects, accomplished by delightfully low-tech methods, presented with a professional, scripted presentation and all for less than the cost of a pair of Marc Spelmann's seal-fur boxer shorts!
51 pages (including Art Work & bonus effect) Digital Download – £27
The "Jheff's Judgment" column below is a brief summary of a longer, more detailed version. For the longer and more in-depth version, and to get news and information about other mentalism products, please visit the Marketplace of the Mind Forum or subscribe to the free newsletter.