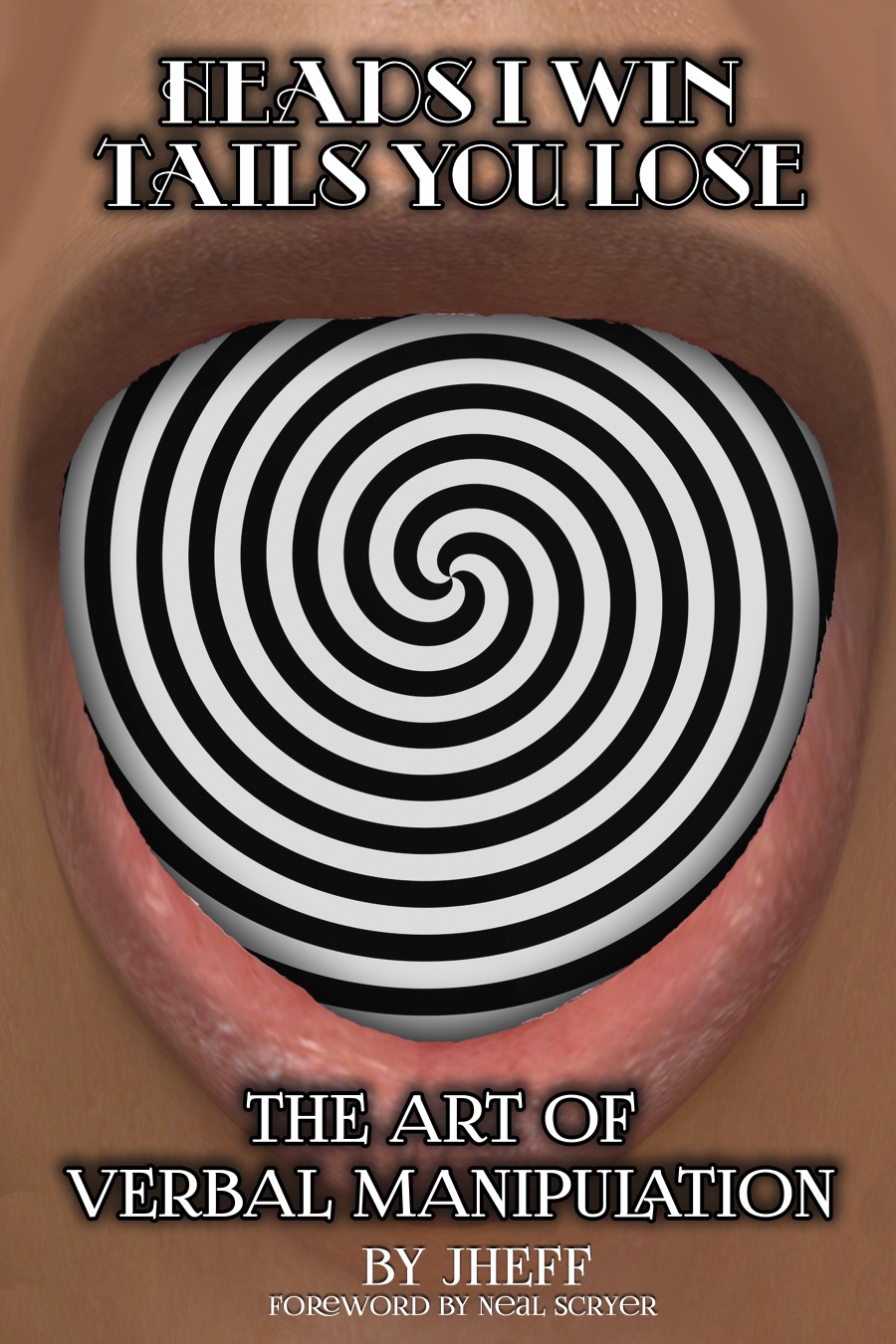 HEADS I WIN, TAILS YOU LOSE
The Blurb
"Jheff has produced another awesome book which brings the classic magician's choice into the 21st century.  It's the closest thing to real mentalism."
– Bob Cassidy
Using only your voice and no special apparatus, can you control participants to make the choices you want them to?  Of course, you can!  Magicians have always been aware of this powerful secret.  Mentalists have always revered this technique and made it an essential part of their repertoire.  But for many years, the keys to making this successful have been overlooked, or not taught properly, and many performers have developed a dislike for using this verbal weapon.
In this book, Jheff, a performer for over forty years and an award-winning high school English teacher, revisits this completely impromptu technique.  He explores the strengths and weaknesses of standard methods and provides new insights and nuances which will clarify the process and make it easier to understand and use.
•    All of these routines can be done impromptu and with a variety of items.
•    Requires nothing more than your voice, a script, and some objects which can be borrowed.
•    Includes "Celebrimental," a routine by Jheff created especially for this volume, and a look at some other classic routines that use verbal manipulation.
"No matter how experienced you may be, if you study this book you'll become a much better performer than you are now. Thank you, Jheff, for writing such a useful and informative book."
– from the forward by Neal Scryer
82 pages, 6″x9″, softcover or PDF
The "Jheff's Judgment" column below is a brief summary of a longer, more detailed version. For the longer and more in-depth version, and to get news and information about other mentalism products, please visit the Marketplace of the Mind Forum or subscribe to the free newsletter.