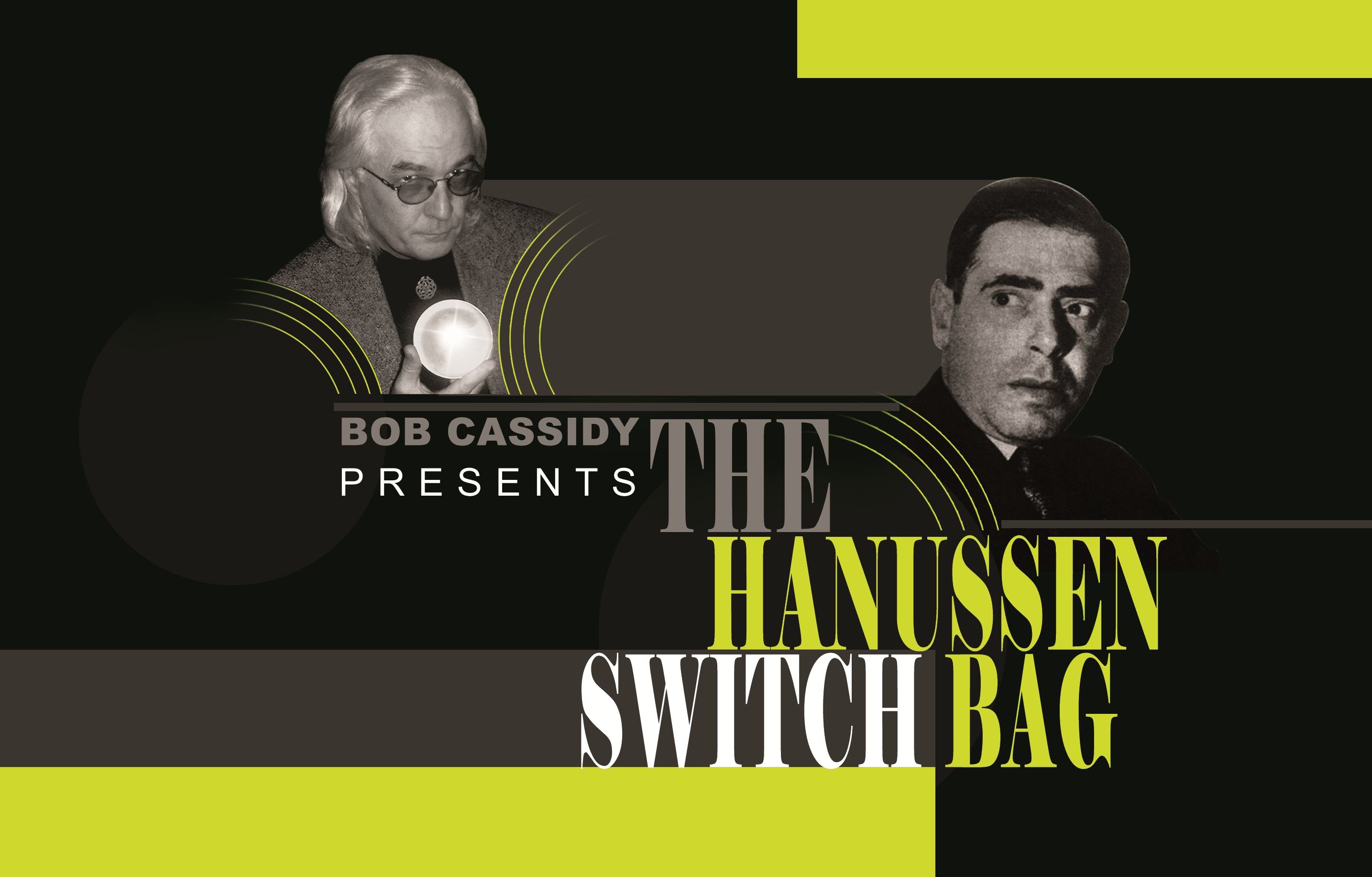 HANUSSEN SWITCH BAG
$59.97

The Blurb
An elegant and versatile cloth bag for mentalists inspired
by the legendary Erik Jan Hanussen.
The Hanussen Switch Bag was inspired by the legendary
mentalist, Erik Jan Hanussen, who was infamous for being
Hitler's clairvoyant.  In one picture, Hanussen is seen
collecting slips of paper in a cloth napkin.  Cassidy
devised a method to do the very routine Hanussen was
performing by creating this ingenious bag.  This incredible
and professional routine is, of course, included in the
manuscript.
As the name implies, this is a switch bag.  Specifically, it
was designed to use for the extraordinary Hanussen routine,
but it can also be used for other billet work, Q&A routines,
and other mentalism effects.  It looks like a common black
napkin, the kind you'd find in elegant restaurants.  Each of
the corners has grommets in it so the corners can be
gathered to make a pouch and to hang on a display stand.
Also included in the instructions is a routine called
Matchmaker.  Ten index cards with words on them are
displayed and torn in half.  The halves are placed in the
bag.  Two people reach into the bag and remove one half.
The halves are shown to match and the rest of the pieces
dumped out and handed out as souvenirs, clearly proving that
all the cards in the bag were different.
The Hanussen Bag includes an updated version of Bob
Cassidy's classic manuscript from 2002, the bag, and a
handsome display stand to hang it on during performances.
The stand consists of a small wooden base and a metal rod
that can be removed.  It all packs flat and can easily fit
into a briefcase.