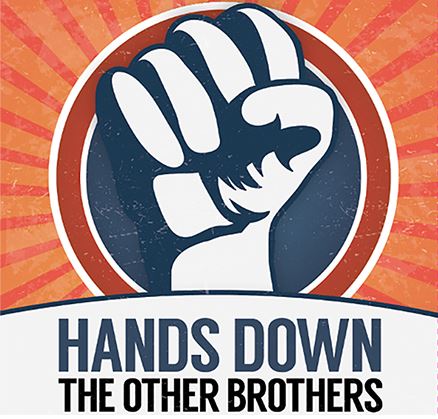 HANDS DOWN
$15

The Blurb
This is, quite simply, one of the best close-up mentalism effect we have seen in the last few years. It's that good. You ask someone to write down the name of a friend. They hide the paper behind their back. You can tell them which hand the paper is hiding in, and then you divine the name of their friend.
Sometimes combining two great effects causes confusion. But sometimes the combination makes BOTH effects stronger. In this case, a center tear is combined with the "Which hand?" premise, and they work seamlessly together. The presentation guides the spectator logically from one amazing effect to the next. "Hands Down" takes less than two minutes to perform and leaves a memory that will last a lifetime.
There are multiple versions of this simple, but ingenious principle taught. In one version, you show the audience that you can keep track of every time the participant swaps hands. And another version uses the principle with playing cards, ending with a thought-of card reveal.
The effect is easy to do, explained in great detail, and does not involve any special apparatus (no magnets, rings, electronics, etc.). You can do it with objects found in any bar or venue.
Running time: 22 minutes.
The "Jheff's Judgment" column below is a brief summary of a longer, more detailed version. For the longer and more in-depth version, and to get news and information about other mentalism products, please visit the Marketplace of the Mind Forum or subscribe to the free newsletter.