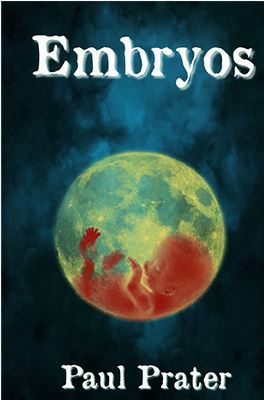 EMBRYOS
$39.95
This is a non-featured item. For more information, please visit the Marketplace of the Mind Forum, a subscription-based site that contains more detailed reviews, news, and other information about mentalism and mentalism products.

The Blurb
Embryos is Paul Prater's compilation of routines spanning eight years of stage shows. However, Embryos is much more than that. Paul also covers how to incorporate themes and concepts into a coherent show. He provides tips for finding space and how to market your show. He discusses not only successes, but failures and what to avoid
The routines focus on stage mentalism, but also have a dose of the bizarre with unusual presentations, dark tinged material, storytelling and even routines for sideshow performance. Many of the routines are suitable or adaptable for parlor or close up presentation as well.
Nothing is held back with full scripting, evolution, history and detailed explanations for each routine.
Performance is a visual art, and with this in mind, there are private links to performance videos of many of the routines, allowing you to see the pieces in action in front of live audiences.
Whether you are a new to mentalism, new to performance or an experienced performer who wants to see some different approaches to the classics of metalism, this book has something for you.
"I'm really impressed…I honestly think this is a very good book, especially for people who want to learn how to put a show together and to see how it evolves."
Luca Volpe
"I think your Embryos is full of charm! It's great to see a nice straight forward mixture of good solid techniques with left of center presentations."
Iain Dunford
The "Jheff's Judgment" column below is a brief summary of a longer, more detailed version. For the longer and more in-depth version, and to get news and information about other mentalism products, please visit the Marketplace of the Mind Forum or subscribe to the free newsletter.