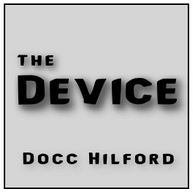 The following item is not sold or distributed by the Marketplace of the Mind. It is available only through the link below ("Link to Site").
DEVICE
$19.99
This is a non-featured item. For more information, please visit the Marketplace of the Mind Forum, a subscription-based site that contains more detailed reviews, news, and other information about mentalism and mentalism products.

The Blurb
A SECRET GIMMICK THAT PERFORMS ALL THE MOVES FOR YOU
Sometimes mentalists need something to do the work for them. We need a GIMMICK that nobody knows exists. If they don't know about it, they can't know it's being used.
The DEVICE is a secret gimmick that performs all the slight of hand moves necessary in advanced mentalism – And it's EASY TO DO.
The DEVICE can secretly and unseen:
•  Switch billets.
•  Read any information instantly.
•  Steal a billet for use later.
•  Completely remove a billet from a locked box.
•  Load a billet into a closed container as a prediction.
•  Create specific spirit writing on a folded and initialed billet.
And lots, lots more…
The best feature of the DEVICE is that it's disguised as an everyday object. So even in play, it's invisible.
And when you easily remove the DEVICE from the object, it can be left behind!
The DEVICE is a DYI project.
With a couple of common items, you can make The DEVICE in less than half an hour.
The DEVICE is EASY TO USE.
Very little practice is necessary once you have The DEVICE.
You'll be doing all sorts of advanced mentalism, INSTANTLY.
The DEVICE comes as a 40 minute MP4 video download.
For only $19.99
The "Jheff's Judgment" column below is a brief summary of a longer, more detailed version. For the longer and more in-depth version, and to get news and information about other mentalism products, please visit the Marketplace of the Mind Forum or subscribe to the free newsletter.