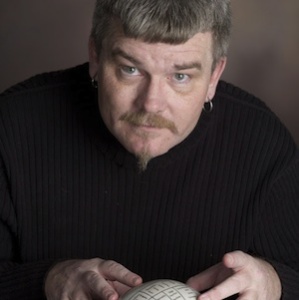 The following item is not sold or distributed by the Marketplace of the Mind. It is available only through the link below ("Link to Site").
CRAIG BROWNING'S SEANCE TELESEMINAR EVENT
$49

The Blurb
Here's How To Discover
The Deep, Dark, Closely Held & Lucrative Secrets
To The "Art Of The Séance"!
On Wednesday, October 29, Mentalist & Séance Medium
P. Craig Browning
Will Darken The Room, Connect With Lost Souls
And Finally Bring Forth His Secrets To
Successfully Presenting And Profiting From
Séances Anywhere And At Any Time Of The Year…
This Is An Event Not To Be Missed…
P. Craig Browning wrote his first book on Séance work in 1989.
Séances are a paranormal area that he has worked in for over 30
years; learning from some of the legends in the industry such as
Carlyle and Leo Kostka (Magic Castle Houdini séance medium)
as well as from real world Séance Mediums – performers that
work the market regularly for the Shut-Eye as well as general
consumer markets.
Craig Will not only reveal the inside mysteries of conducting
successful séances, he'll also unveil his secrets to building a
séance on short notice – in a matter of days or weeks vs. the
years that most séance productions require.
In this one-time-only teleseminar event you'll discover:
The 7 Primary Types of Séance Programs You Can Do
Intimate Details On Program Structure, Content & Psychology
Real World Information and Understanding of the Marketing Structure Tied to Each Séance Type and Why it Works
How To Create Legends from Which to Work a Séance
Discover Little Known Secret Power of Doing "Nothing!"
Revisiting And Discussing The Classic Effects of the Victorian Séance
Table Tipping
OUIJA & Glass Moving
Slates
Automatic Writing
Craig Will Also Discuss:
The Business of the Business
Marketing & Advertising of Programs
Location
Operational Costs
Rates & Admissions
Getting Seats into the Seats
The Power of Casual Demo
The Mini-Séance Concept
Touches & Imagination
Good Ole Billet Work
The Psychology of the Backstory
Personal Bio & Tie-ins
Familiar Spirits
Focused on Entities
Location & Regional History
Knowing What You're Talking About
…And much more!
Included in the "Art Of The Séance" package
you'll also get the following bonuses:
Introduction To The Art Of Seance by Craig Browning
Craig's concise publication giving a background on séances and séance work.
Spirit Calling by Craig Browning
A wonderful routine using a simply made spirit horn.
About Bizarre Magick by Craig Browning
Criag's ebook on how to use and perform bizarre magick within or outside of séances.
Come Good Spirits by Eddie Joseph
Eddie's ingenious "Spiritual Communion" act fully explained and detailed for you to use.
EXTRA SPECIAL BONUS
Craig has put together a "secret" bonus that will be revealed during the event only to registered participants (whether you attend live or not) and will not be included at a later time when the digital download of this event is made available.
You Also Get:
A complete MP3 downloadable audio recording of the event to review whenever you want – perfect if you can't make the event live.
Full lecture notes for the teleseminar.
Post lecture notes providing further information and answers discussed during the event.
The opportunity to ask questions during the event.
This teleseminar event will be live and interactive…
Here's Your Opportunity To Join P. Craig Browning LIVE
And Discover How To Create, Set-Up, Market, Perform & Profit
From Your Own Realistic Seance Experience!
Register Now!
Date: Wednesday, October 29, 2014
Time: 8pm Eastern/5pm Pacific
(Call Information Will Be Provided Upon Registration)