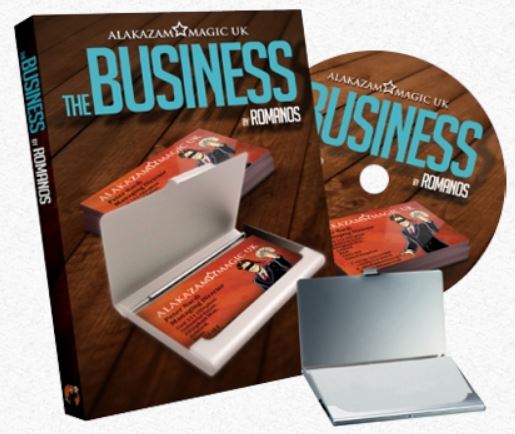 THE BUSINESS
$66
This is a non-featured item. For more information, please visit the Marketplace of the Mind Forum, a subscription-based site that contains more detailed reviews, news, and other information about mentalism and mentalism products.

The Blurb
Romanos has created a super cool ultra-organic and wonderfully deceptive peek device. The Business utilizes an ingenious method built into a normal looking business card case.
Imagine removing your business cards from your case and handing one to your spectator. The rest of the cards are placed back and your spectator is asked to draw an image (or write a word) on their card. When they are ready they slip the card into the case in amongst the other business cards. All this happens while your head is turned. You now close the case and put it in your pocket. THE JOB IS DONE!! At this point you are now ready to reveal the word or drawing. You are truly going to love performing The Business and the method is going to amaze you!
Each Business Package comes with:
Custom manufactured Gimmicked Business Card Case
Matching Un-gimmicked Business Card Case
Cloth Bag For The Case
Full Instructional DVD
The "Jheff's Judgment" column below is a brief summary of a longer, more detailed version. For the longer and more in-depth version, and to get news and information about other mentalism products, please visit the Marketplace of the Mind Forum or subscribe to the free newsletter.