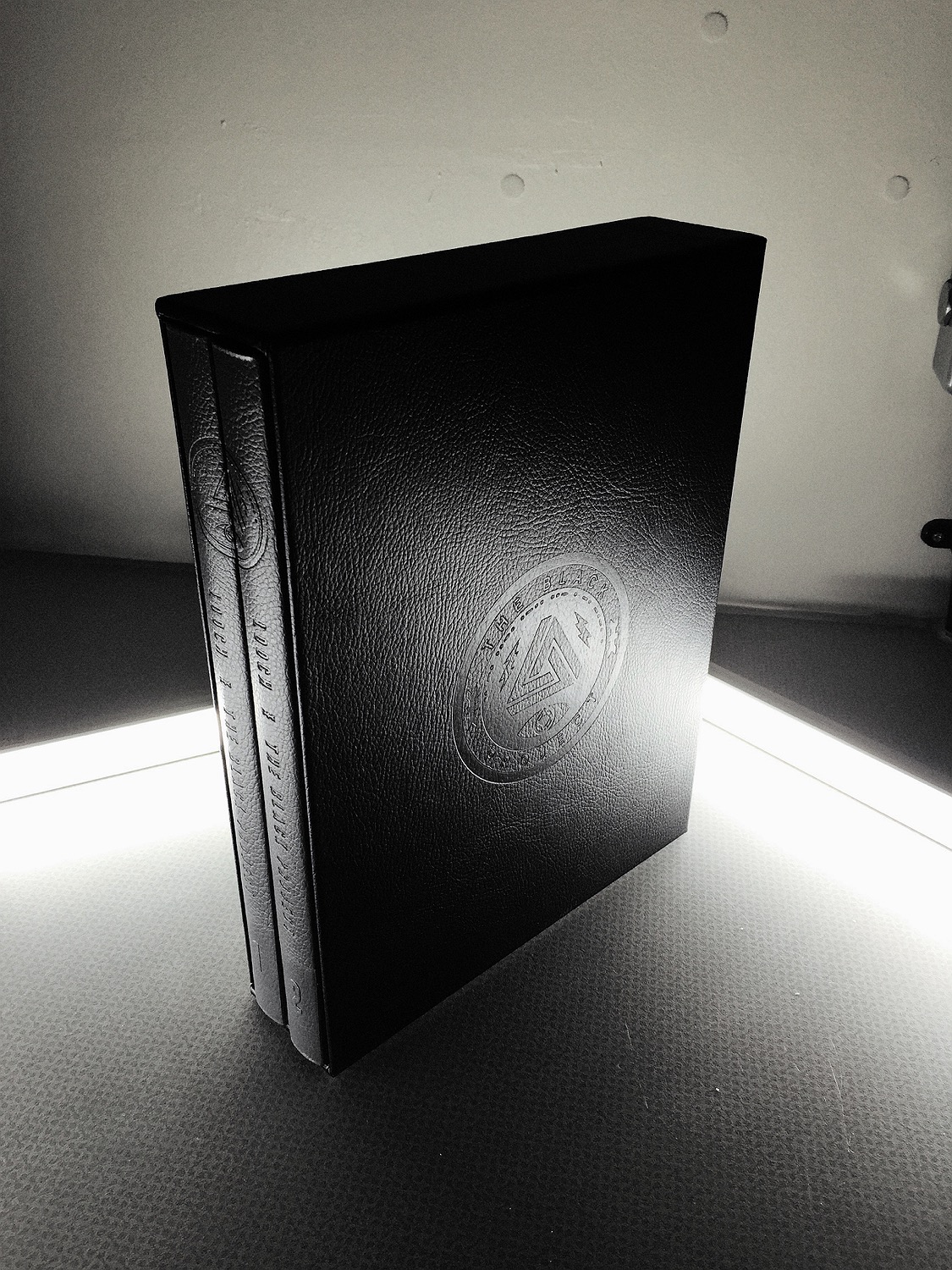 The following item is not sold or distributed by the Marketplace of the Mind. It is available only through the link below ("Link to Site").
THE BLACK PROJECT
£290

The Blurb
The Black Project represents a full decade of my life experience. It documents my metamorphosis from an eager hobbyist into a multi award-winning mind reader & mentalist.
It shares not only some of my most closely guarded secrets from both close up and stand up performances, but a wealth of my personal philosophy – insights gleaned from repeat paid performances that have shaped my thoughts and refined my approach to mentalism.
There is so much that I wanted to share that this book, spanning nearly 600 pages, is actually two volumes – beautifully presented in deluxe bound embossed hardcovers, complete with a matching slipcase.
Limited to 400 copies worldwide
"Within The Black Project, you'll find an array of painful and funny performance memoirs and the lessons they taught me. My approach to opening a walk around set, my tips on negotiating your fees and the business of mentalism, along with the methods to many of the things I am best known for – including Influence, Enigma, A prediction which fooled the police that had been secured in their evidence room for 24hrs, The Score (heralded as the best method for the Bank Nite plot ever), Peek-A-Choo, The Subliminal Force, Cue & Hay, and much, much more.??
Already being hailed as the release of the year The Black Project will, in addition to the books, also include performance footage, audio interviews, mind reading memoirs, and other downloadable content."
Looch
The "Jheff's Judgment" column below is a brief summary of a longer, more detailed version. For the longer and more in-depth version, and to get news and information about other mentalism products, please visit the Marketplace of the Mind Forum or subscribe to the free newsletter.