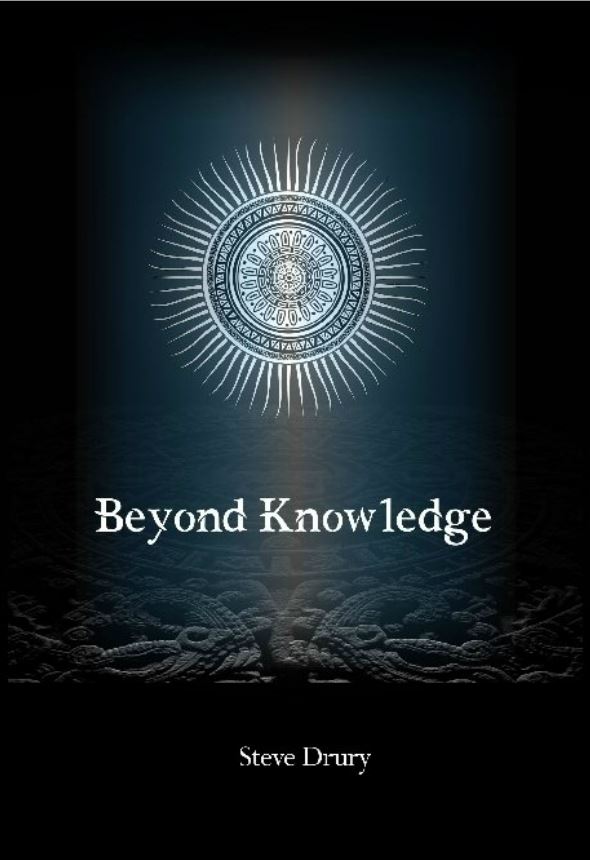 The following item is not sold or distributed by the Marketplace of the Mind. It is available only through the link below ("Link to Site").
BEYOND KNOWLEDGE
£60

The Blurb
Beyond Knowledge is a culmination of many years study and practice in intuition, intuitive development and related techniques, written for the mystery entertainer.
Hardback with 238 pages, it features forewords by Paul Voodini and Kenton Knepper. Aside of essays and perspectives it explains many propless 'affects' and techniques (including a contribution by Bill Montana). All are presented for either adaptation for performance or self-development.
Author / Editor Steve Drury.
The "Jheff's Judgment" column below is a brief summary of a longer, more detailed version. For the longer and more in-depth version, and to get news and information about other mentalism products, please visit the Marketplace of the Mind Forum or subscribe to the free newsletter.