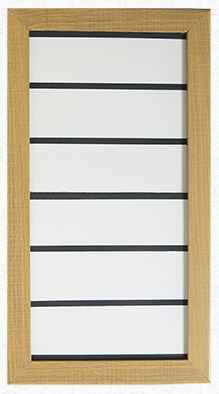 BAKER-DUNNINGER SLATE
$59
(List Price: $65)
This is a non-featured item. For more information, please visit the Marketplace of the Mind Forum, a subscription-based site that contains more detailed reviews, news, and other information about mentalism and mentalism products.

The Blurb
Effect: The Magician shows a slate (with lines) and a sealed envelope (inside, it has a prediction). Such prediction will be the result of the sum between random numbers written by three completely randomized viewers. In order to begin the game, the artist asks a spectator to write in the first line a four-digit number; asks another one, who will write on the second line a different four-digit number; and finally, ask a third spectator to write, on the third line, another four-digit number. At the end of this phase, the magician will take the slate and ask a person from the audience, to finally make the sum of the numbers written on the slate. At that time, the magician opens the envelope, and amazingly, the prediction matches the numbers selected by the spectators!
Comes with custom slate, instruction sheet and linen bag.
Important: You must use a slate marker to write information down (not included). The traces of these markers are easy to clean off.
Dimensions: 7.5″ x 14″
The "Jheff's Judgment" column below is a brief summary of a longer, more detailed version. For the longer and more in-depth version, and to get news and information about other mentalism products, please visit the Marketplace of the Mind Forum or subscribe to the free newsletter.