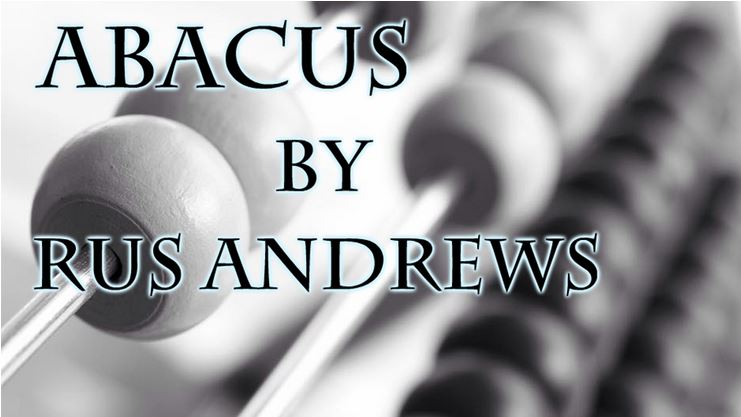 ABACUS
$50

The Blurb
Imagine being able to predict/reveal a thought of two digit number and playing card without the spectator saying a word, everything exists purely inside their mind. Sounds impossible right? Wrong, with abacus you can do this and a whole lot more, from open predictions to acaan style effects. Abacus is a principle that opens doors that no other has done before and is being performed by professionals worldwide.
"Rus has adapted a very clever Max Maven idea and applied it to cards. The result is a very interesting and very easy version of the ACAAN effect."
– Marc Paul
"You have created a wonderful piece of mystery here and I'm getting strong reactions when performing it."
– Paul Rohmany
The "Jheff's Judgment" column below is a brief summary of a longer, more detailed version. For the longer and more in-depth version, and to get news and information about other mentalism products, please visit the Marketplace of the Mind Forum or subscribe to the free newsletter.