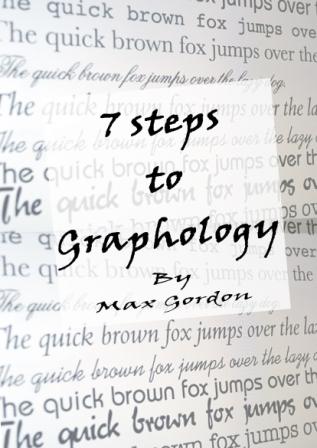 The following item is not sold or distributed by the Marketplace of the Mind. It is available only through the link below ("Link to Site").
7 STEPS TO GRAPHOLOGY
£15
This is a non-featured item. For more information, please visit the Marketplace of the Mind Forum, a subscription-based site that contains more detailed reviews, news, and other information about mentalism and mentalism products.

The Blurb
This simple system uses a specially created statement of
only 7 words, from which you can immediately give an
amazingly accurate  5 – 10 minute reading.
The system was devised for corporate clients who want a
quick turnaround of clients as opposed to long drawn out
readings for only a few.
Includes samples of styles and statements to allow you start
working with a minimum of practice as you can use the
samples as legitimate cues to show clients how you formulate
the reading.
File will be despatched within 24 hours of payment.
The "Jheff's Judgment" column below is a brief summary of a longer, more detailed version. For the longer and more in-depth version, and to get news and information about other mentalism products, please visit the Marketplace of the Mind Forum or subscribe to the free newsletter.